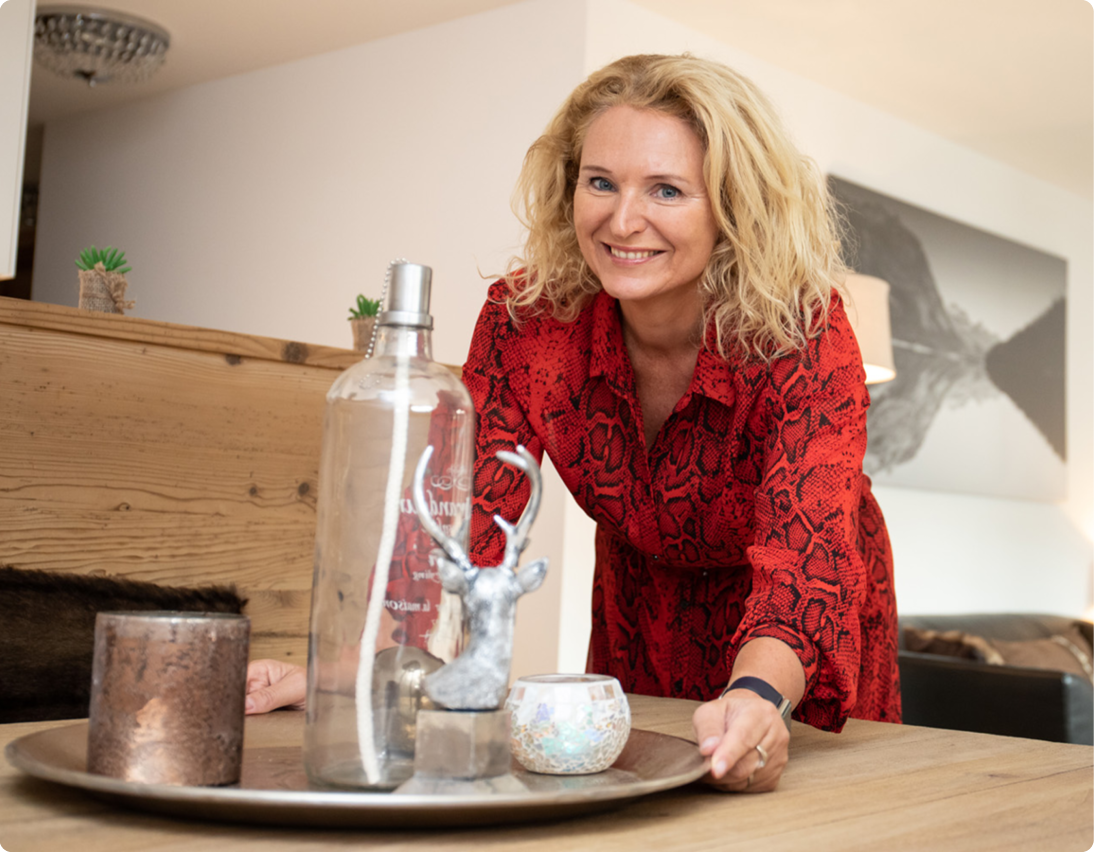 ---
Better sales success
---
.... thanks to makeover by Ina
Our ultimate goal is to sell a property at the best possible price in a reasonable period of time. The most important selling point of a property is the location and other location factors, such as sunshine, view, distance to infrastructure, transport links, tax burden, etc. In addition, the first impression and the good feeling that arises when viewing the property, as well as a fair price, also play a very important role Role. In addition, the transparency of the online media with their good comparison possibilities are also decisive.
---
Even if our goal when selling is as high as possible, this should be set correctly from the start, because prices that are too high make other properties appear more attractive. Attempts with a higher price are punished by the market with a longer selling time and a worse selling result, since the demand remains low from the start.
In addition to professional and meaningful documentation, good styling and outstanding photos are an absolute necessity for a successful sale. Ina Immobilia AG takes care of your apartment and presents it with all its advantages, professionally and lovingly styled. Below are some examples. It is extremely important that the customers are enthusiastic when they look at the photos and especially when they first visit the property and that they have a feeling of "I want to move in here".
Our success shows how extremely efficient and different we work compared to our competitors. In addition to our commitment, our external appearance, our network and our additional services, such as makeovers, photo sessions, etc. are decisive.